Brighten Your Outdoor Space 
Expert Patio String Light Installation
At Stirling Electric & Irrigation, we pride ourselves on our expertise in designing and installing stunning patio string lighting that not only transforms your outdoor space but also adds a touch of elegance and charm. Our custom installation techniques, attention to detail, and top-quality products make us the go-to choice for enhancing the ambiance of your patio. In this blog post, we'll delve into the key features that set us apart in the realm of patio string lighting.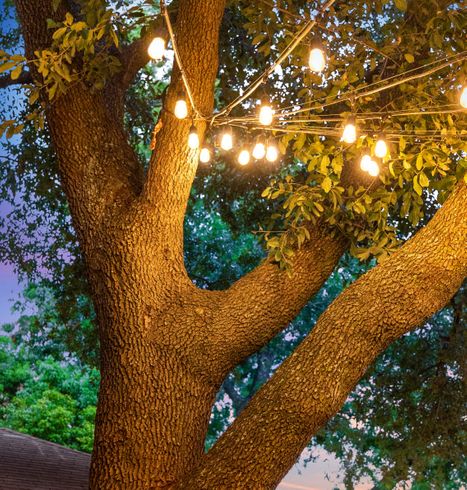 Customized Installation for Aesthetic Excellence
When it comes to patio string lighting, installation plays a pivotal role in achieving the desired visual impact. At Stirling Electric & Irrigation, we excel in providing custom installation services that cater to your unique preferences. Our 4-way connectors allow us to seamlessly splice lines, resulting in a clean and polished finish that seamlessly blends with your patio's aesthetics.
But that's not all – our expertise extends to creating custom patterns and connection points that can extend anywhere on your property. Whether you want a cozy corner illuminated or a captivating canopy of lights above your patio, we have the skills to make it a reality. Our meticulous attention to detail ensures that every installation not only meets your expectations but exceeds them, turning your outdoor space into a haven of beauty and comfort.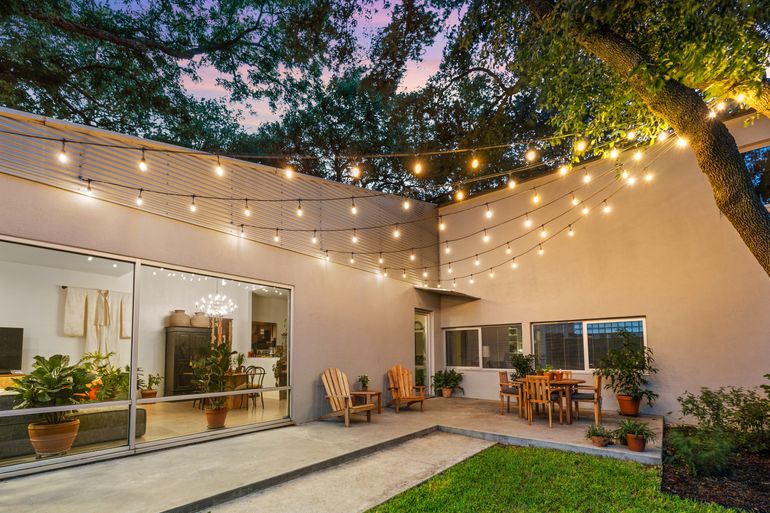 Optimal Value for Unforgettable Entertainment
Investing in patio string lighting isn't just about aesthetics – it's about enhancing the overall experience of your outdoor area. Stirling Electric & Irrigation offers you the best bang for your buck when it comes to lighting solutions that guarantee an unforgettable entertaining experience.
Our patio string lighting is not only perfect for setting the mood for gatherings and events but is also fully dimmable, allowing you to control the atmosphere with ease. From vibrant celebrations to intimate evenings, these lights adapt to your needs, making your patio the ultimate venue for any occasion. With their ability to enhance outdoor aesthetics and create a warm and inviting atmosphere, our patio string lighting is an investment that keeps on giving.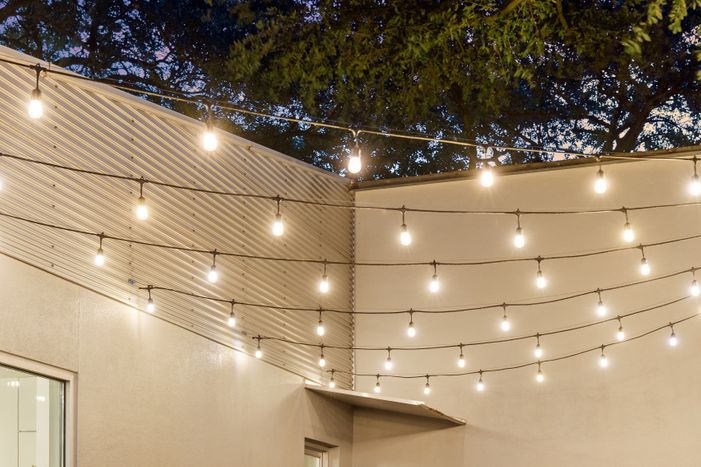 Quality Materials for Lasting Beauty
We understand that durability and longevity are key factors when choosing outdoor lighting solutions. Our commitment to using only the finest materials is evident in our use of custom cuttable wire with Prime Patio. This not only ensures a seamless and secure installation but also guarantees the longevity of your lighting system, even in changing weather conditions.
Additionally, our careful selection of materials means that our patio string lighting avoids common issues such as condensation buildup within the bulbs. We offer both glass and plastic options that are resistant to oxidation, ensuring that your lights maintain their brilliance and beauty for years to come. With our expertly designed lighting solutions, you can enjoy a stunning outdoor ambiance without worrying about maintenance or replacement.
In conclusion, Stirling Electric & Irrigation stands out as an expert in the design and installation of patio string lighting. Our custom installation techniques, attention to detail, and commitment to using high-quality materials ensure that your outdoor space is transformed into a captivating and inviting haven. Whether you're looking to create a cozy nook or a lively entertaining area, our patio string lighting solutions offer both aesthetic appeal and functional excellence. Illuminate your nights and elevate your outdoor experience with Stirling Electric & Irrigation.